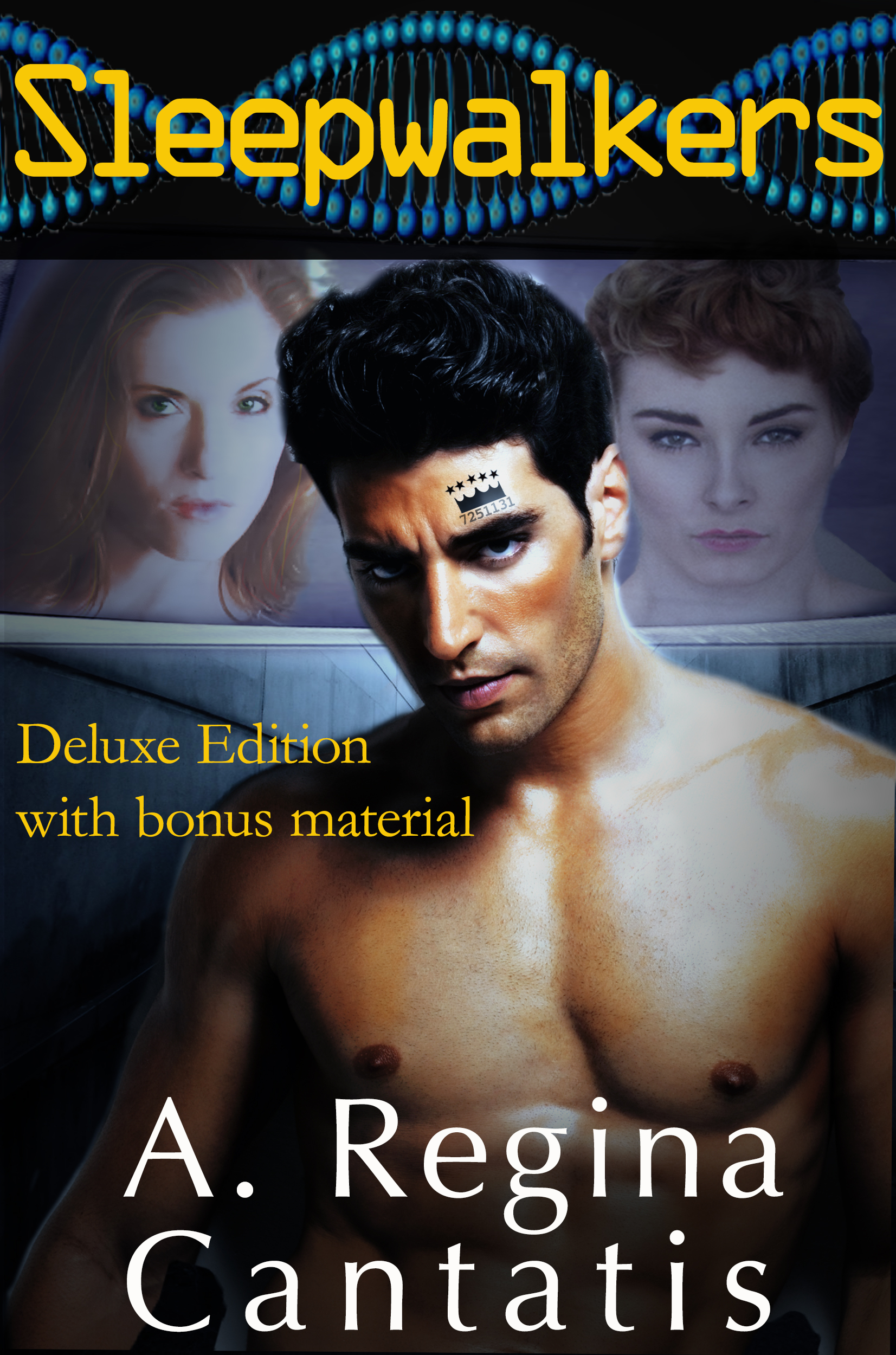 I am
extremely
excited to announce that the new Deluxe Edition of Sleepwalkers with Bonus Material is now online at
Smashwords
and
Amazon
. I've been working hard to come up with a bunch of extras that you'll all enjoy; and my mystery artist, fellow EMC writer
Jacqueline Sweet
, has been working hard to design the gorgeous cover you see at left.
As usual, for the first month of publication, you can get the e-book for 25% off at Smashwords. Just use the coupon code
EW22A.
Here's a brief synopsis of the story, then a description of all the extras you'll receive - all for the same price as the original version of Sleepwalkers.
---
Valerie Hawthorne rules the United Americas with a mixture of sex, threats, and mind control. When she brainwashes a young scientist, she expects him to help her achieve total domination of her empire; but Paul Medina has a secret that even he doesn't know. One day it will cause him to wake up and turn against her.
This edition of Sleepwalkers includes the following bonus content:
"Welcome to Bliss" - a prequel that tells the story of Paul's parents and their first test of Dreamer on a human subject
"The Easter Egg in the Credits" - a certain climactic scene from a different point of view
"From Fantasy to Reality" – how Sleepwalkers evolved from a naïve pre-teen's fantasy into a fetish erotica novel
"Paul's Ill-Equipped Magic Act" – a look at how I write my stories, using the trickiest chapter in the book as my example
"Life under the Shadow of Dreamer" – answers to some of the most interesting questions I've been asked about Paul's world
"What Now?" – The story is over, but what happens next to the characters you loved an hated the most?
Gorgeous new cover art by fellow mind control erotica writer Jacqueline Sweet
Thank you to everyone who helped me compose the original story. I've acknowledged you all in the e-book, and I've included many of your questions in "Life Under the Shadow of Dreamer."